Conservation:

Room Temperature

Season:

All year round

Availability:

In stock

Allergens:

SO2

Certificates:
Options/
○ Different sizes
○ Whole, halves and whole & broken
○ With/without stems
○ With Sugar/ Sugar-free
○ Different brix
○ With/without aroma
Maraschino Cherries are presented in cans, glass jars or pasteurizable plastic containers increasing the versatility and ease of handling of the product. As natural as delicious, these delicate candied fruits fill with flavour all kinds of elaborations. Our Marraschino cherries enjoy a great prestige granted by its indisputable quality
Examples of Applications of Maraschino Cherries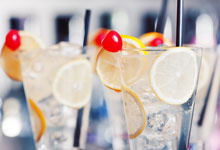 Maraschino cherry is a first quality product, with a great international prominence and a huge range of culinary possibilities. These are delicious preparations of preserved fruit, grown in our own plantations and processed using the cutting-edge technology. The result is a magnificent variety of glace fruit, perfect for all kinds of pastry elaborations (decoration of cakes and pastries, fruit fillings), ice-creams (decoration of ice-creams or mixed with cream), food (as an ingredient of homemade recipes) or cocktails (following the trend incorporating glace fruit to contemporary drinks).
What is your business area?
You will find specific information and a selection of the most usual products demanded by your food sector.
Our Maraschino cherries are alcohol-free, but they have the typical sour taste that makes them unique in the most delicate elaborations. Following the last trends in nutrition we supply different varieties with natural colourings and sugar-free ones that are perfect for the healthier diets.
Experts in Preserved Fruits
If you do not find what you are looking for, do not hesitate to contact us. We develop custom products.